Morph Collapsible Foam Roller
Morph Roller Promotion Happning Now!
FREE U.S. SHIPPING
30-Day Guarantee
WITH FREE U.S. RETURNS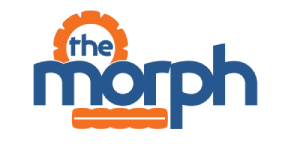 What is the difference between The Morph Alpha and The Morph Bravo?
The Morph Alpha is the suggested option for foam roller veterans and 1st-time foam roller users who prefer a deep massage and need more pressure on chronic trigger-points. The Alpha features Brazyn's patented "nub" shape designed to penetrate deeper into muscles to relieve muscle knots.
The Morph Bravo is the newest addition to the Brazyn family of Foam Rollers! It offers a smoother rolling surface for a more traditional foam rolling feel.   It's multi-level foam surface still helps to isolate knots in the muscles, but it is less intense than the Morph Alpha.
Other product questions can be answered on our FAQ Page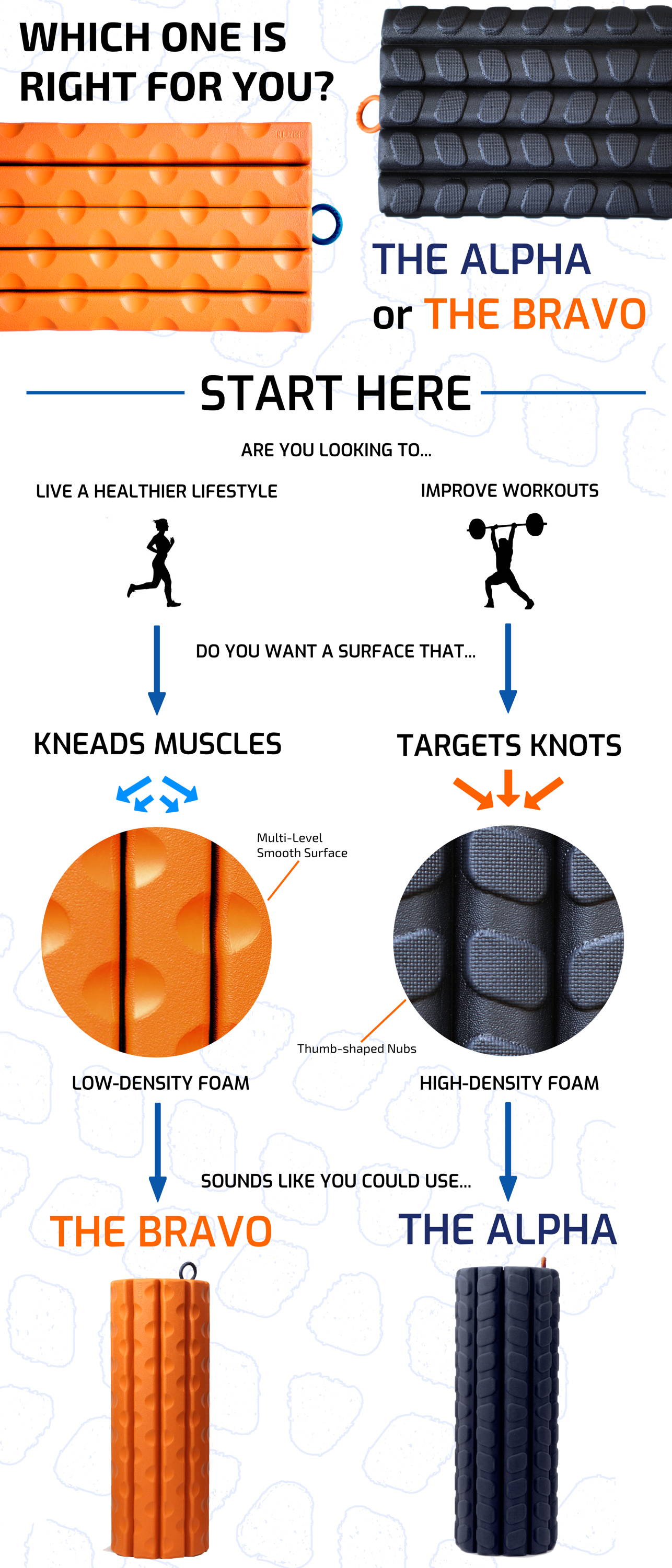 ---
30-Day Guarantee & 2-Year Limited Warranty
This Warranty Excludes:
normal wear and tear

damage caused by accident, improper use of the item, abuse, mishandling, or transport

damage caused by improper storage

items where a dated proof of purchase cannot be provided

items purchases through an unauthorized dealer
RETURN POLICY: Items purchased from brazyn.com can be returned to Brazyn Life for a full refund within 30-days of delivery if you are not satisfied with your purchase. This does include items returned for reasons excluded by our 2-Year Limited Warranty. Please contact us (themorph@brazyn.com) for return inquiries.
---
Now currently shipping in limited quantities. Expected shipping time is 1-3 business days when THE MORPH is not on backorder.
*INTERNATIONAL CUSTOMERS
-Please note that shipping prices do not include Customs, Duty, Taxes, or any other importing fees.
-Cannot mark shipment as a gift or different declared value.
---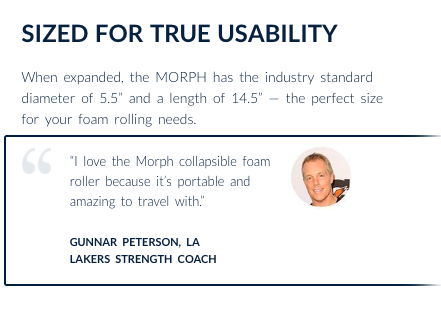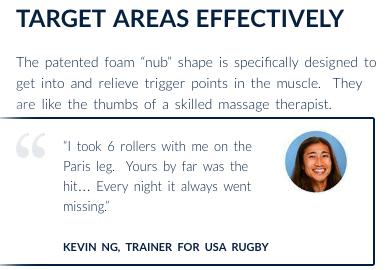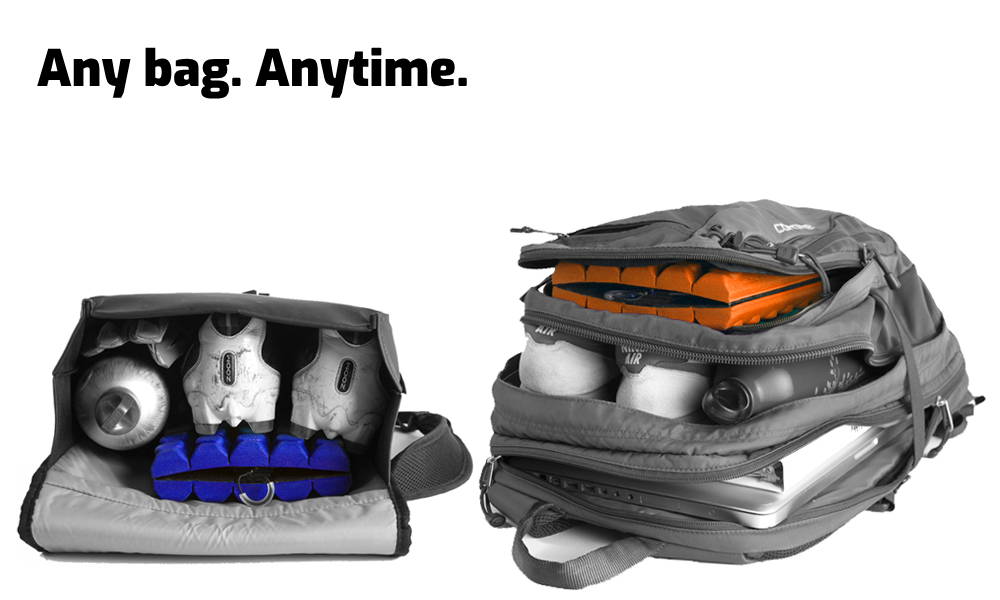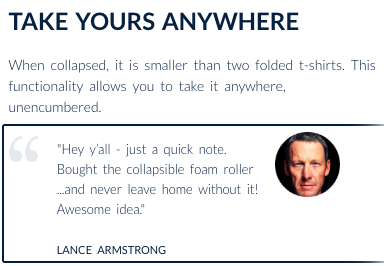 We get it, $68 may seem like a lot to spend on a foam roller, but The Morph is not your typical roller. It takes a team of European craftsmen (and craftswomen), over 60 individual pieces, nearly an hour, and a bushel of love to build this one of a kind FOLD FLAT mobility tool. No drain pipes covered in foam here

ULTIMATE PORTABILITY
Collapses and expands instantly for travel and storage. TSA-Friendly and weighs in at a scant 1.5 lbs!
STRONG & DURABLE
Tested at over 350 Ibs! Sumo wrestlers and D-Lineman rejoice. This is built like a tank.

CONSCIENTIOUS
Because it's the right thing to do. Constructed of strong but eco-friendly materials like bamboo and aluminum.

NO COMPROMISES
A full-surfaced foam roller that optimizes your foam rolling form. Because teeny tiny rollers don't get the job done.
CUSTOMIZE YOUR MORPH PACKAGE
"One video of me in my underwear rolling wil blow this thing out of the water."
-Kevin O'Leary "Mr. Wonderful"
CUSTOMIZE YOURS WITH SKINS
MORPH SKINS are easy to take on and off and provide a convenient way to keep your MORPH clean. Custom fit, washable sleeves protect your MORPH from grime. Though THE MORPH is rugged and handsome enough on its own, you might want to dress yours up from time to time.
---
LINK UP 2 WITH AN EXTENSION KIT
THE MORPH 30" Roller EXTENSION KIT provides a quick and simple way to combine two MORPH foam rollers into a single, 30-inch foam roller so you can incorporate even more movements into your foam rolling regimen.
Customer Reviews
06/18/2019
Melvis W.
United States
pricy but worth every penny
it felt quite painful at first use, given i have never used a foam roller before. but the very night after using it for the first time i felt really good lying om my stomach at night.I use to have lots of lower back pain and could never lie for up to 15 minutes on my stomach. I now use it daily and i don't feel any pain whilst using it and i feel great after a good rol out
06/17/2019
Candice U.
United States
My boyfriend loved it
It was a surprise gift for my boyfriend who recently has gotten into daily foam-rolling. We were on a trip when I gave it to him and he used it at least once a day. We have several trips planned so I wouldn't be surprised if the Morph is part of his packing list going forward.
06/14/2019
Leanne J.
Australia
Very happy with my roller!
Very happy with the delivery time. I purchased the alpha foam roller. Seems to work very well after a couple weeks of use. Love that it's so compact.
06/06/2019
Monique S.
United States
Love all but did not need the sleeve
I am enjoying the Morph and it meets all of my expectations-portable, ridged and fits in my suitcase! I checked to see if the sack came with it, as advertised on other sites, but it was not showing this so I spent the extra and ordered the sleeve. I do not need this at all since the roller indeed came with the mesh bag. While it is cute I would not have spent the extra as I do not find it uncomfortable without the sleeve. Thanks for solving a traveler's needs!
06/06/2019
Susan C.
United States
Perfect for travel!
Love this travel foam roller! Collapses to fit easily in a carry on, unfolds sturdy! Great purchase! Love it!
Other fine products