Morph Stick
FREE U.S. SHIPPING
30-Day Guarantee
WITH FREE U.S. RETURNS
INTRODUCING THE MORPH STICK
30-Day Guarantee: Brazyn Life wants you to be completely satisfied with your purchase. If you are not satisfied with any part of your order, you can return or exchange it for the full value of the item within 30-days of the original shipping date. Shipping charges are the responsibility of the buyer and will not be paid by Brazyn Life. Funds will be credited back to the original payment method.
2-Year Limited Warranty:  Brazyn Life warrants that, if within two years from the original date of purchase, this product fails due to a defect in material or workmanship, Brazyn Life will repair or replace the product free of charge.
This Warranty Excludes:
normal wear and tear

damage caused by accident, improper use of the item, abuse, mishandling, or transport

damage caused by improper storage

items where a dated proof of purchase cannot be provided

items purchases through an unauthorized dealer
RETURN POLICY:  Items purchased from brazyn.com can be returned to Brazyn Life for a full refund within 30-days of delivery if you are not satisfied with your purchase. This does include items returned for reasons excluded by our 2-Year Limited Warranty.   Please contact us (themorph@brazyn.com) for return inquiries.
---
Now currently shipping in limited quantities. Expected shipping time is 2-3 business days when THE MORPH STICK is not on backorder.
---
THE WORLD'S MOST VERSATILE MASSAGE STICK
PRECISION MASSAGE. ANYTIME. ANYWHERE.  

The newest omni-functional, fits in any pack massage device from Brazyn Life. Pick from numerous massage configurations to get the relief you are looking for.   Use the stick by itself or add the adjustable massage rings for deep tissue, precision targeting.
You configure the massage. You control the pressure.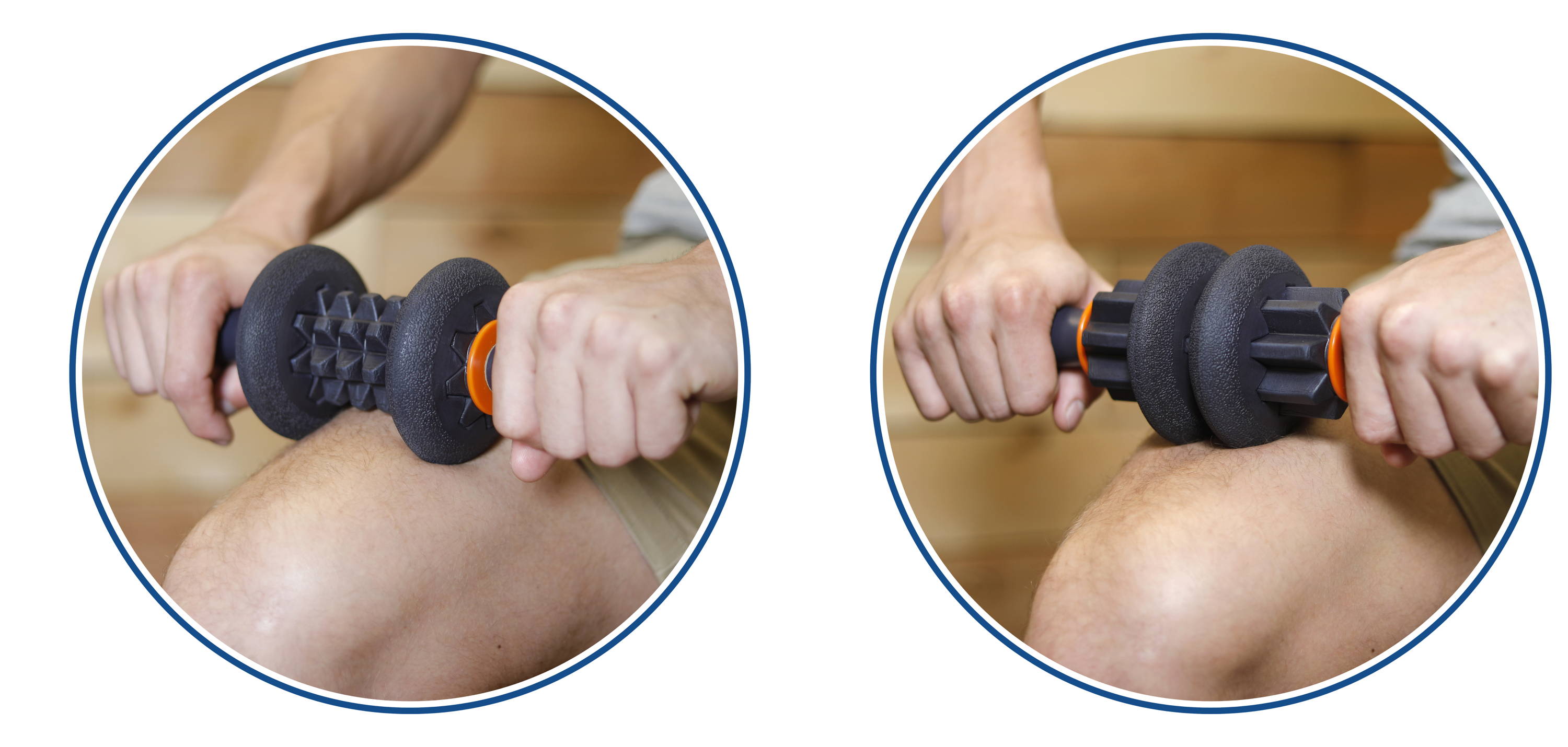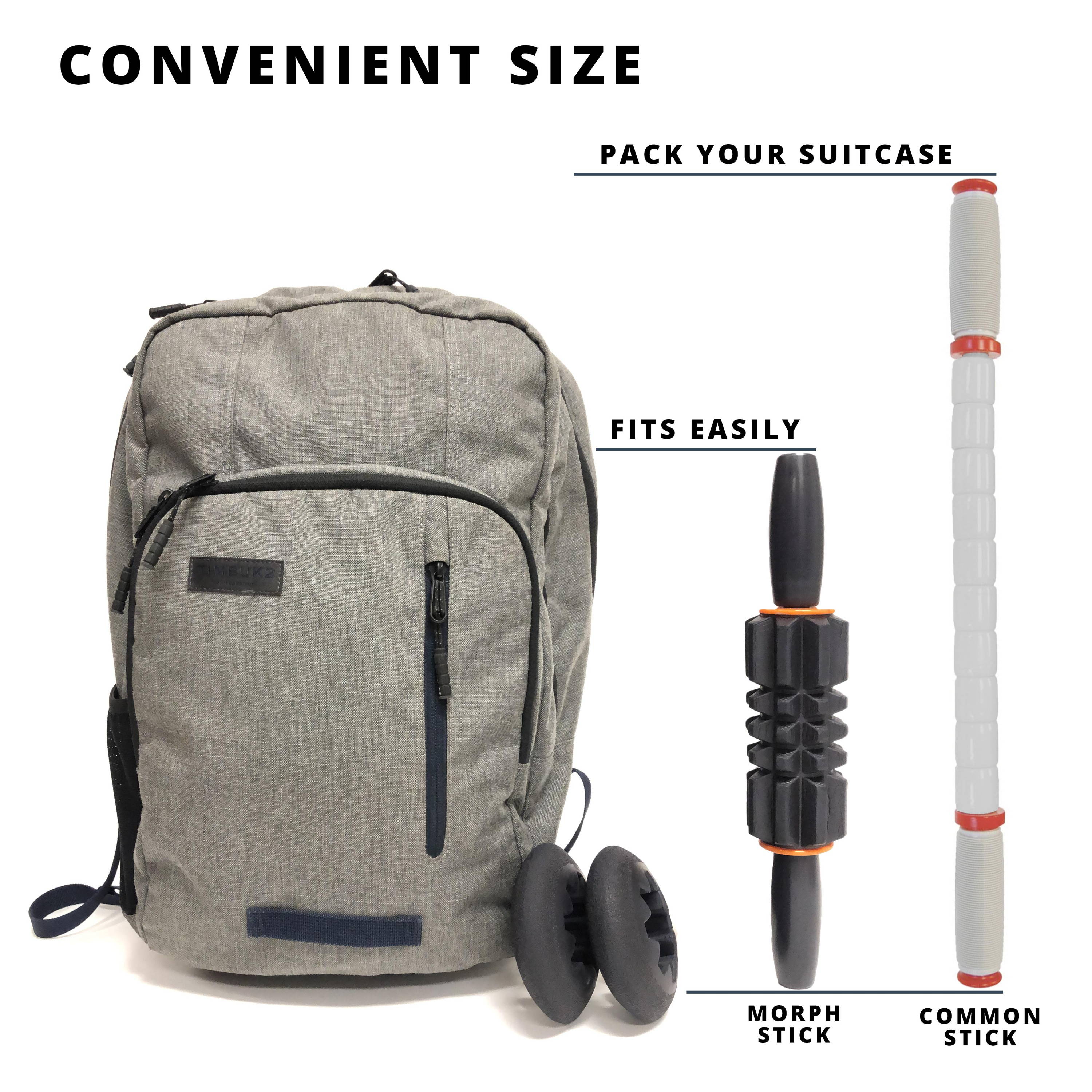 With a total length of 13", the Morph Stick is easy to stash in any pack so you can relieve aching muscles when you need it most. The base massage surface is wide enough to span all your major muscle groups, while the stick is compact enough to use while your stuck in even the most cramped spaces - planes, trains, and automobiles.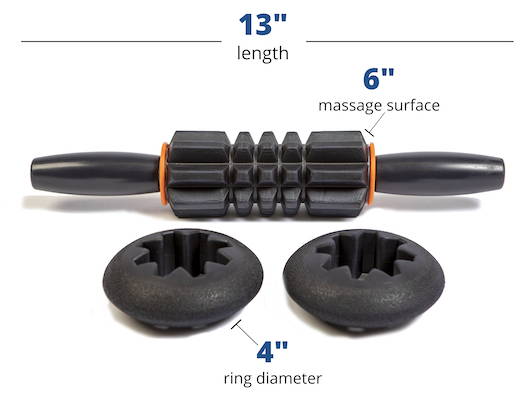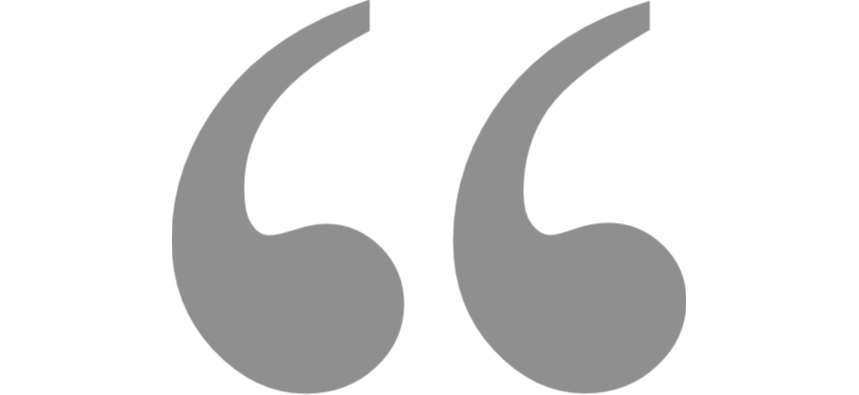 If you like to exercise or just have a stressful life, this is the ticket...This thing...It's hard to even describe how AWESOME it is

HILARY SWANK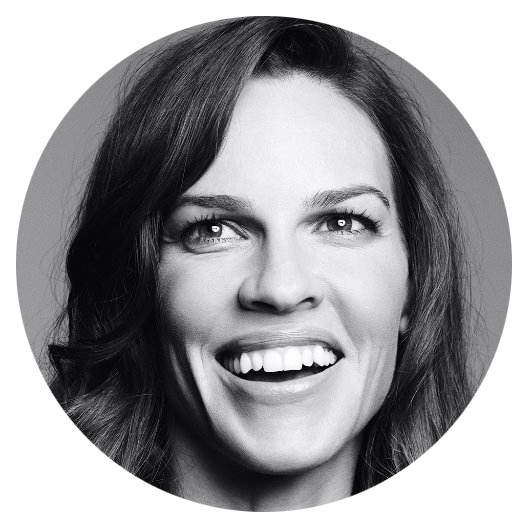 "If you like to exercise or just have a stressful life, this is the ticket...This thing...It's hard to even describe how AWESOME it is"

HILARY SWANK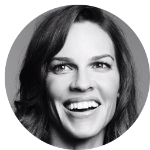 BASE STICK
For kneading and flushing any muscle group.
The massage surface is wide enough to span all you major muscles and is great for massaging sore feet.
Use this to maintain your body throughout your week and stay healthy.
ADD RINGS
For deep tissue massage on knots and adhesions.
Adjust rings to match your targeted body part.
Use this at work or on the go to target sore spots and recover faster.
NARROW
Calves | Forearms | Triceps | Biceps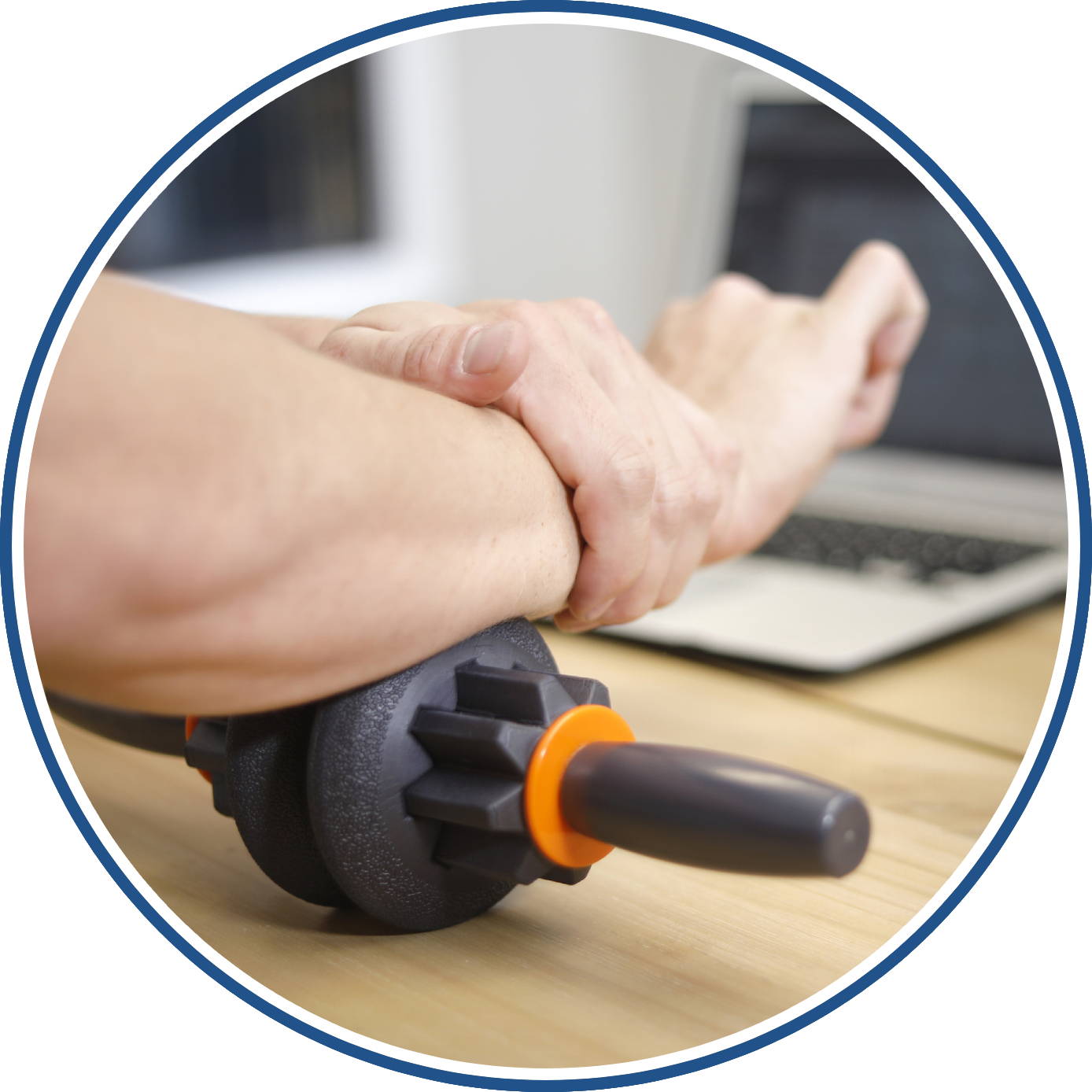 MIDDLE
Shins | Spine | Pecs | Neck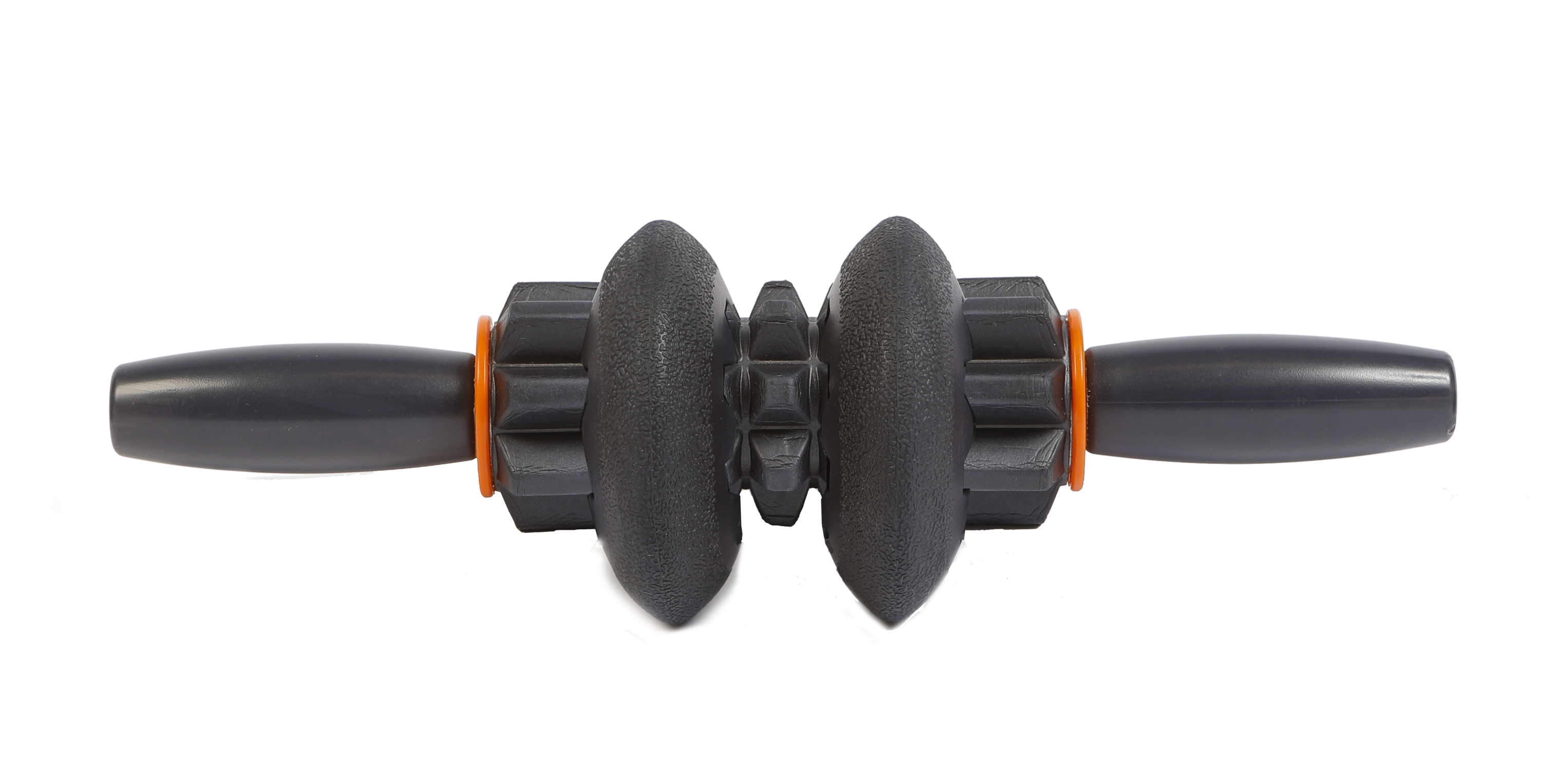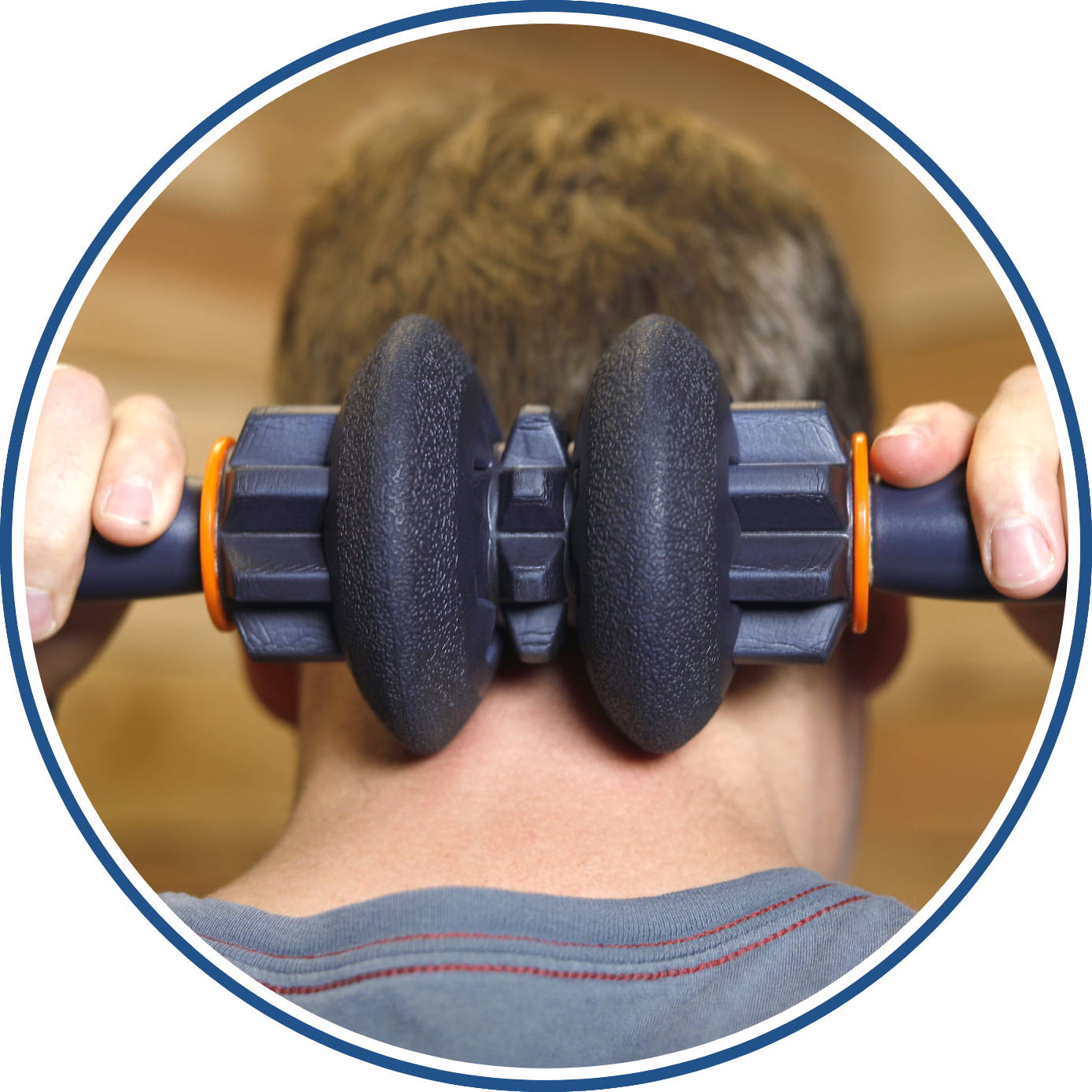 WIDE
Quads | Hamstrings | Glutes | Back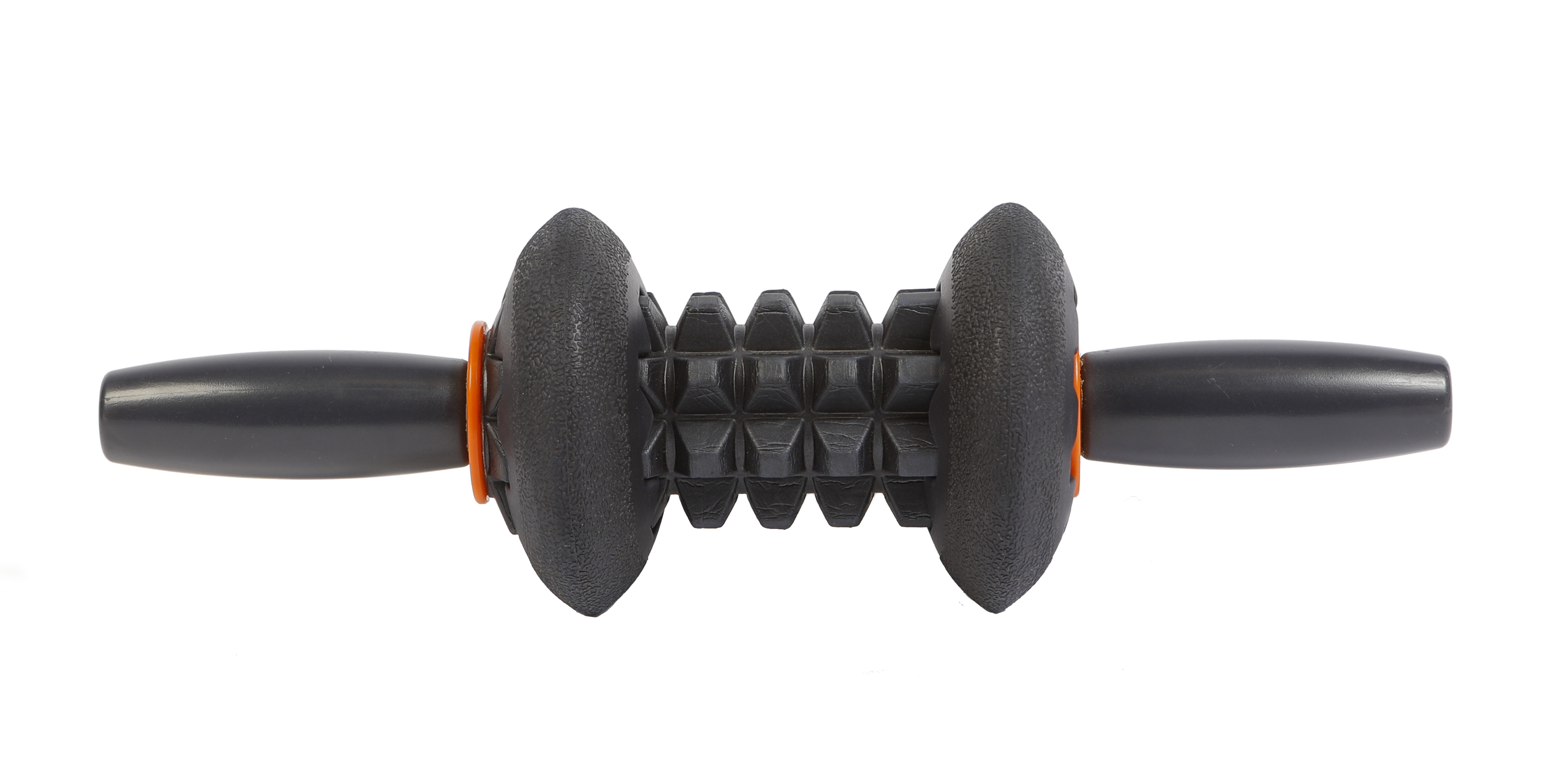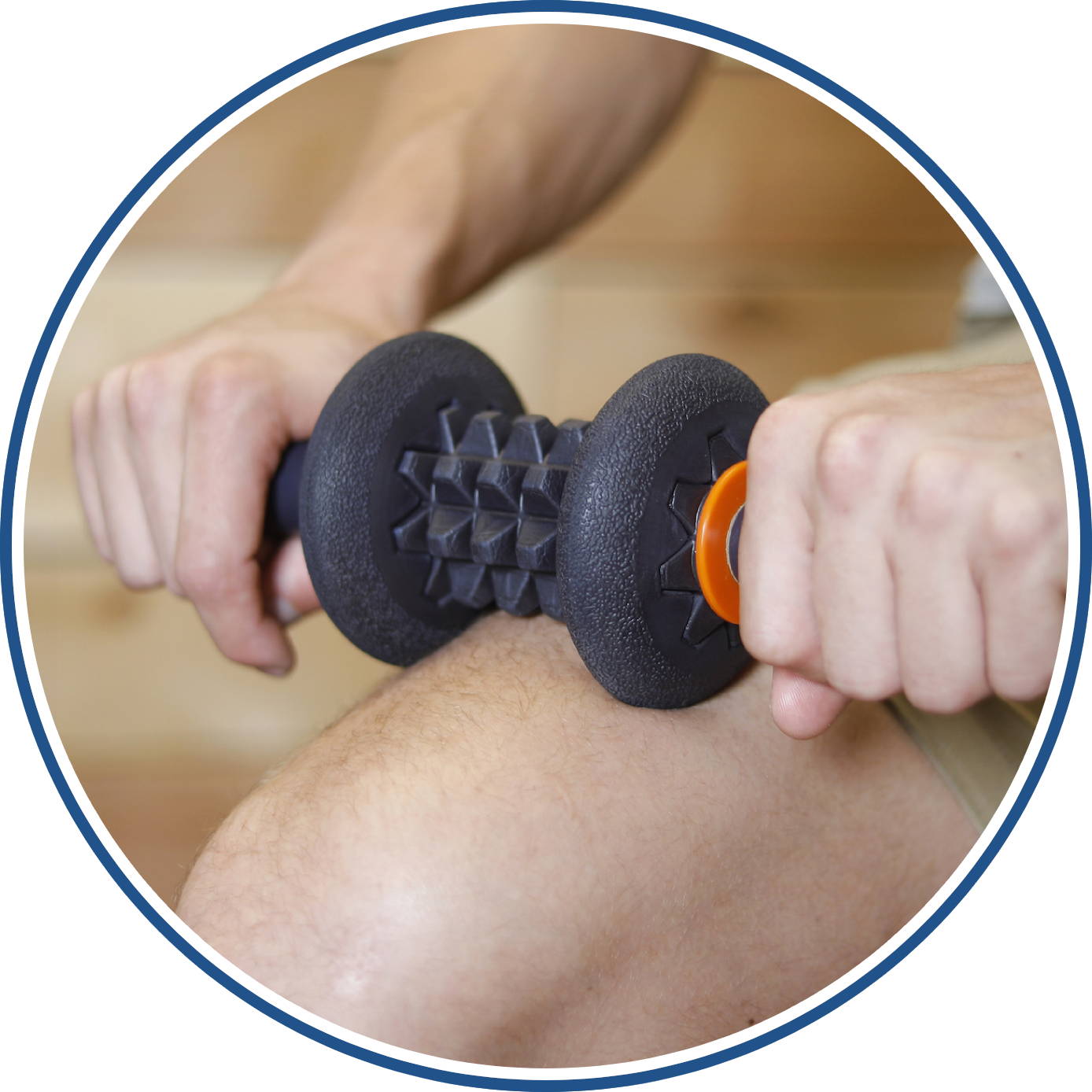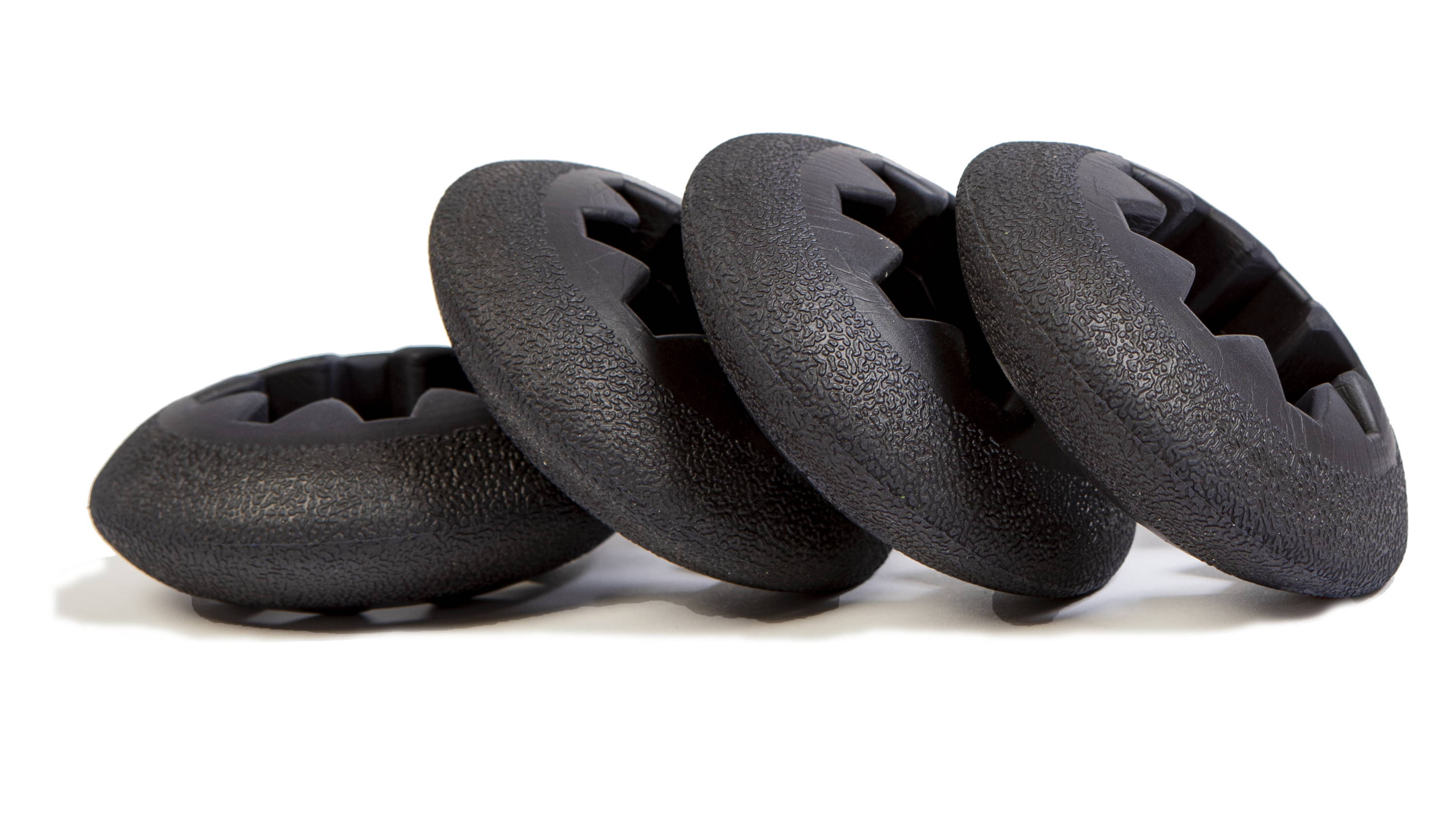 Take your massage stick to the next level. Add additional MASSAGE RINGS to transform your stick into a mini foam roller. The high-density foam rings are designed to target deep knots and adhesions in the tightest muscle groups.
Once you're limber, take your MOPRH STICK to the floor with an ab roller workout. Self-matinence never hurt so good. Works best with four MASSAGE RINGS (extra rings sold separately).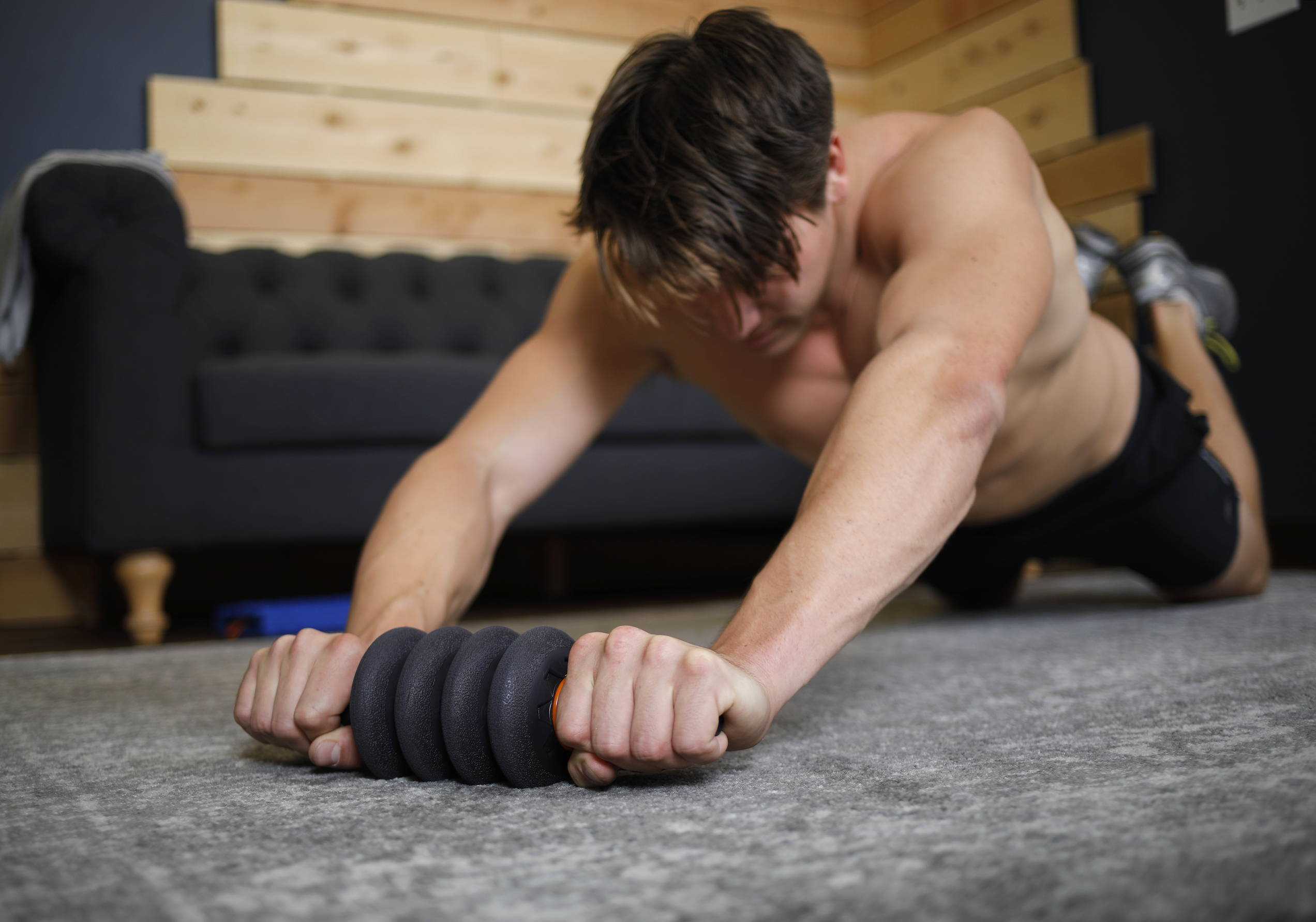 Customer Reviews
07/29/2019
Dan M.
Ireland
Love this product
Excellent - this is a great product with so many uses.. very portable as well.. it will be travelling with me!
07/08/2019
Lauren P.
Canada
Firefighter Favorite!
My husband is a firefighter and I gave him the Morph Roller last year as a gift. He absolutely loved it and still takes it everywhere to help maintain his body between shifts. When I saw the Morph Stick I knew it was a no-brainer. I surprised him with it last week and he is already obsessed! I'm so happy I can give him something that helps his body recover after all those intense fire shifts. He works so hard and these products help him stay in the best condition so he can continue to be a hero everyday. Thank you Brazyn!
Fantastic Product - perfect for traveling!
Bought this as a Father's Day gift for my husband as he had been eyeballing various manual massage sticks for awhile. Ultimately, I chose the Morph Stick because of its versatility - love the foam rings - and its compact size. Within two days of receiving the Morph Stick we were on a 5 hr flight and a 4 hour car ride and it was the perfect travel companion. Not only does it fit easily in a carry on bag/backpack but it's easy to use within the tight confines of an airline/car seat. Fantastic for getting those kinks out of the neck or rolling out a tight hamstring. I would highly recommend this to everyone!
07/02/2019
Andrew C.
United States
Great Purchase, very functional!
I really like the versatility of the Morph stick; it's very portable and still has the ability to work my sore muscles. I like the different textures the stick provides and the options you have with the settings for the wheels. You can really target a lot of different areas in multiple ways with the Morph Stick.
06/25/2019
Jeffrey S.
United States
Hits all the right spots
It's a nice multi purpose tool. I am a weekend cyclist and this is great for after a spirited metric on the weekends. I turned a few of my club mates on to it as well. Heck, I even got one for my 16 year old son who plays basketball.