THE OFFICIAL BRAZYN LIFE BLOG
Welcome to the TRYBAL TALK blog where we hope to provide you with the tools that you can use to take your life to a new level.

Our community ethos is represented as life full of smart habits, healthy aspirations, and unforgettable experiences. We want to help you along this path one educational (and entertaining) post at a time.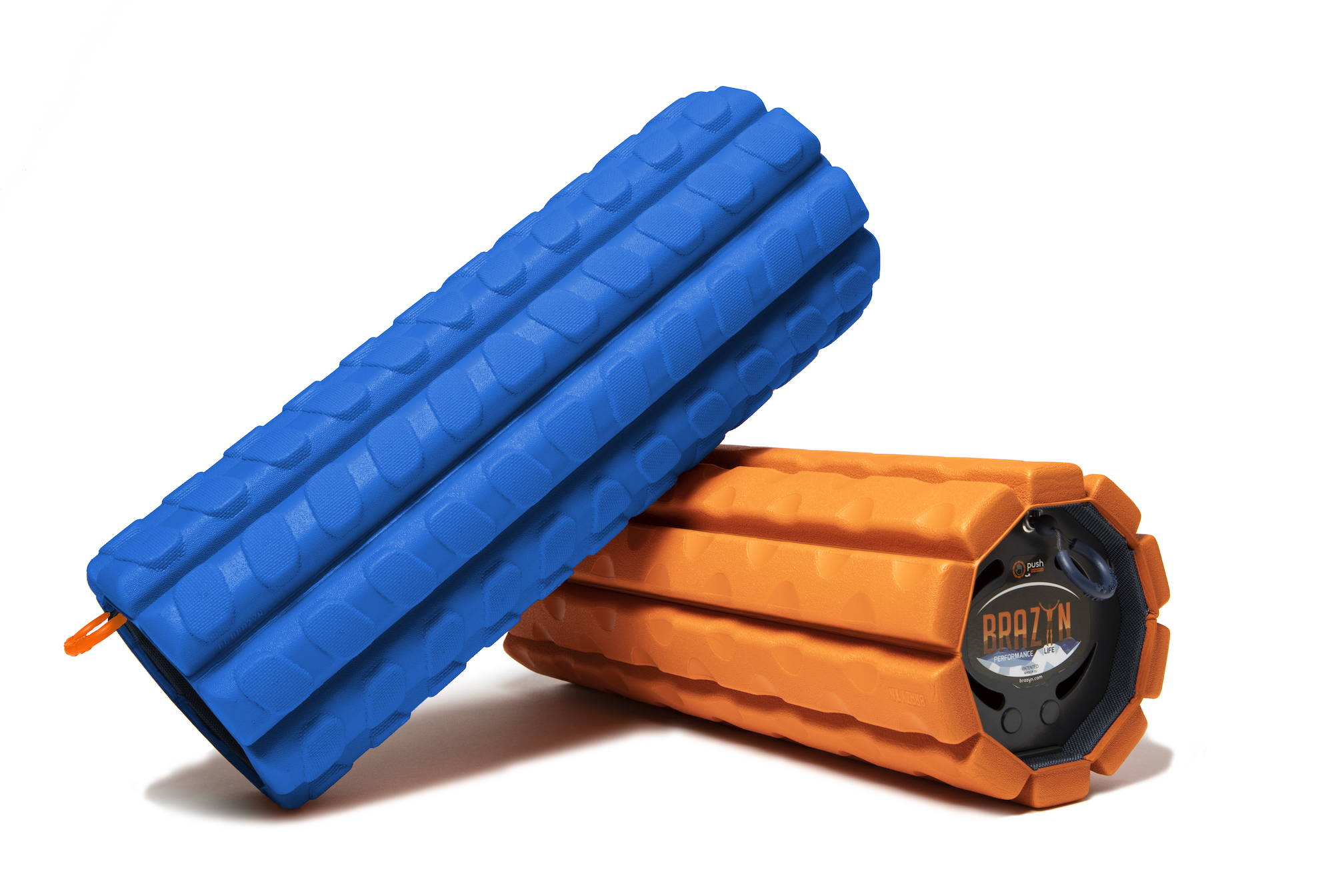 by Brazyn Life | Feb 28, 2019
So, you're into foam rolling! Heck yeah! But, as an intellectually curious being, you want to know more about what happens to your body when you go through your routine. How does rolling around on a piece of foam actually make you better? We appreciate the inquisitive mind, so let's dive right in...
by Brazyn Life | Sep 12, 2018
"If it doesn't hurt, it's probably just a rub down." These are the words that echo in my brain every time I get a massage. I think it was a former coach that said it to me, walking by the training room while I, grimaced face, was getting a brutal deep-tissue massage to treat a strained groin muscle. But, it rang true like an old Chinese maxim. To get any real body relief from a massage, muscles need to be targeted in deep, penetrating ways. We all kind of know this instinctively, I think. Its that "no pain, no gain" mentality that helps move people and entire civilizations forward.
---
by Brazyn Life | Jan 2, 2018
Even with the best of intentions, New Year's resolutions often set us up for a feeling of failure. It's not always easy to set goals that are attainable and sustainable.
---
by Brazyn Life | Dec 12, 2017
The holiday season is in full swing. With it comes the seemingly overwhelming task of finding the perfect gift for everyone on your list, including the health nut or fitness junkie.
---
by Brazyn Life | May 2, 2017
Core exercises = Get on the ground and do crunches, sit-ups, and planks….Sound familiar?
While these exercises can be great, if this is all you are doing to strengthen your core, you are neglecting vital muscle fibers in your mid-section that are critical for posture, strength, balance, and coordination. By simply adding a foam roller to your core routine, you can achieve that beach body you are striving for AND at the same time train the little muscle fibers in your abs and back that will bring balance, functional strength, and control. These magic fibers are called proprioceptors (AKA muscle spindles) and are too often the neglected brother of the glamour muscles.
---
by Brazyn Life | Apr 5, 2017
These 5 moves are absolute magic for low-back health and recovery. They are designed to loosen and increase blood flow to the muscles that tie into the low back and hips, as well as align joints and vertebrae.
---
by Brazyn Life | May 6, 2015
We open the door to our extended stay hotel and see a bottle of cheap sparkling wine and some chocolate covered strawberries. We laughed. True, my wife and I had just gotten married a few days earlier. She thought it would be funny to call and tell the hotel we were on our honeymoon. In a way it was, but Spokane was not our first choice for our after-nuptial excursion. We were here for another reason altogether.
I had just finished my 3rd year in the NFL, and I was recovering from my 3rd surgery in 5 years. This time it was my spine. I had herniated two lumbar discs playing for the Saints. I first felt a twinge of low-back pain coming out of training camp and fought through it as long as I could. I made it 2.5 months.